Neighbourhoods are a place where most everyday activities can be undertaken.

Universal design

principles can be used to ensure that neighbourhoods are inclusive of all ages, sizes, abilities, disabilities, socioeconomic backgrounds, and cultures.

Neighbourhood design includes factors such as

Connectivity

,

Compactness

and

complete design

with

Universal accessibility

to

Services and Amenities

. These criteria are often associated with the term

smart growth

.
Incorporating public plazas, buildings, recreational facilities, meeting spaces, and

Mixed land use

into the design of a neighbourhood can promote a sense of community,

Sense of place

, and increase resident satisfaction.2,7-10

Connectivity

and

Compactness

can impact the social and natural environments of a neighbourhood, as well as the overall

Resiliency

of a community.2
Healthy neighbourhood design can serve to reduce health and

Social inequalities

and improve the conditions and quality of life for residents.11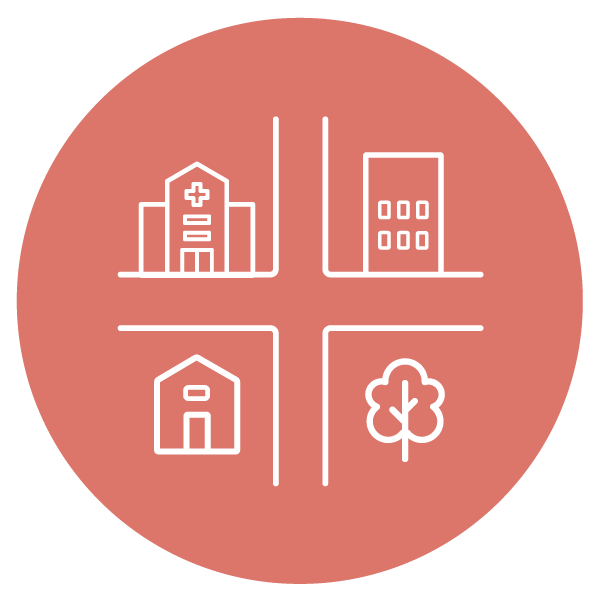 Why Neighbourhood Design Matters
A Complete neighbourhood design is important for community Connectivity and Compactness. This allows residents to access a variety of Services and Amenities within the boundaries of their community. Neighbourhood design has wide-spread impacts on community wellbeing through the intentional integration of the Built Environment, Social Environment, Natural Environment, Food Environment, and Economic Environment.
Example Criteria for Healthy Neighbourhood Design
How complete is a neighbourhood?
complete neighbourhoods have safe, convenient access to services for daily life that includes factors such as adequate and Affordable housing, retail services, schools, public open spaces, transportation, recreational facilities, etc.12,13
What is the percentage of
Mixed land use

?

Mixed use areas means that businesses, retailers, and services are offered within walking distance. This can increase walking or cycling trips within a neighbourhood and reduce the need to travel by car.14
Are there signs of
smart growth

?

smart growth encompasses good planning and community design that includes, but is  not limited to, Connectivity, Compactness, Mixed land use, multi-modal transportation, and complete streets.147 One sign of smart growth is new growth and development in existing, mature communities.147 smart growth is also reflected in newer suburban neighbourhoods with a focus on higher density and more commercial opportunities and areas for parks and Green spaces. 
What
Way-finding

tools are available?

Way-finding systems help guide people to get around in their community and enhance feelings of understanding about the place around them.15
  Environmental Considerations
Over-development of natural environments or agricultural land can result in high stormwater run-off pollution, increased energy consumption, and more vehicle use.13,16

Economic recovery

Considerations

Better understanding of how to navigate an area can promote an eagerness to explore, increasing visits to different destinations including local businesses and amenities, and generating revenue within a community.17
Pandemic Recovery Considerations
When there is flexibility in land use and zoning, vacant buildings can be used as temporary housing or emergency shelters during Extreme weather, outbreaks, or disasters. Open spaces can be used as sites for temporary medical facilities.18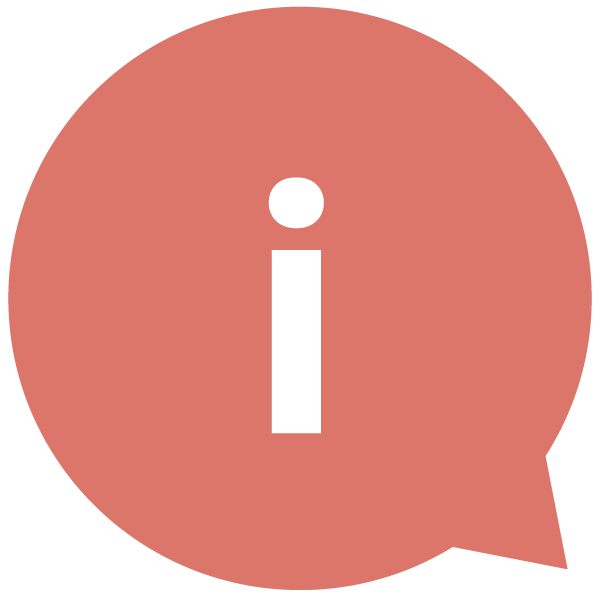 Did you know?
Only 20% of Canadians live in neighbourhoods that are considered "amenity dense". This is defined as access to at least one grocery store, pharmacy, child care facility, school, library, health facility, employment, and public transit stop.92
Key Neighbourhood Design Considerations for: