Child- and Age-Friendliness
Healthy

Child development

is important for lifelong positive health and quality of life. It is influenced by community factors such as access to

Affordable housing

,

Food security

, economic stability,

Green spaces

, transportation, and

Complete neighbourhood design

.
Social factors at the household and neighbourhood level can influence inequalities in child health and development, including physical, cognitive, and social-emotional development.125
Age-friendly communities can support the changing lifestyles and physical capabilities of aging populations, promoting safety, independence, autonomy, and a

Sense of agency

.

Universal design

principles can help facilitate healthy

Child development

, healthy aging, and

Life-stage transitions

.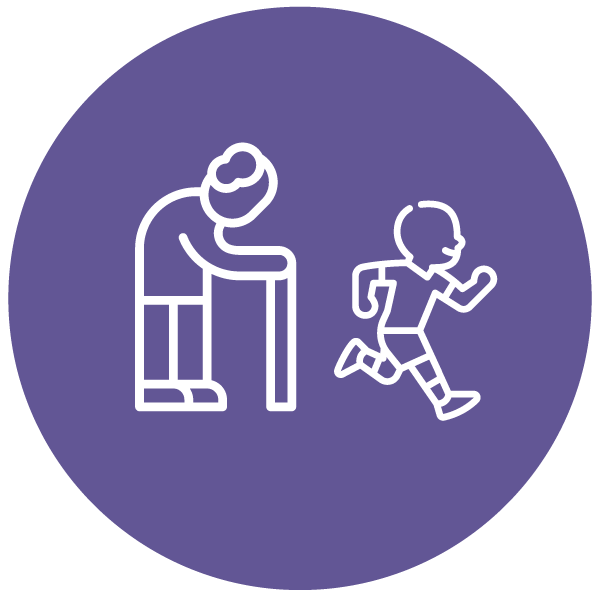 Child- and age-friendliness foster lifelong positive health and quality of life. Our opportunities for wellbeing throughout the lifespan can shape our quality of life, health, and longevity. It is important to consider how Child development and Life-stage transitions are influenced by neighbourhood or community designs, which can be enhanced by using a Universal design approach. Creating environments (i.e., Built Environment, Food Environment, Social Environment, Natural Environment, and Economic Environment) where individuals of all ages can thrive bolsters the wellbeing of a community.
Example Criteria for Child- and Age-Friendliness
What community support is available for residents of all ages?
Community programs and support offer opportunities to promote autonomy, a Sense of agency, social support for residents as they age, and can help reduce Ageism.3, 99
What public and private spaces are available for
Intergenerational interaction

? Are they accessible for all types of mobility?

Intergenerational interaction can help reduce Ageism and promote healthy lifestyles for younger and older populations.126 Public spaces (e.g., streets, parks, gardens, and community centers) and shared private spaces (e.g., apartment buildings, houses) are critical for this interaction.126

The accessibility and availability of these spaces greatly increases their use and likelihood for Intergenerational interaction among residents.126 Additionally, access to public restrooms in these spaces promotes availability and use of places to residents of all ages.
Is there equal opportunity for jobs and employment for all ages and abilities?
Communities should be inclusive of all groups when it comes to jobs and employment. Workplaces that foster Diversity create environments that are respectful, inclusive, Equitable, and accommodating to different needs, allowing everyone the opportunity to contribute to their community.127
Are any intergenerational programs available? Are there opportunities for residents of all ages to get involved?
Intergenerational programs provide connections between people of different age groups within families and communities. These programs can include caregiving, child care, tutoring and mentoring, and other activities.128
  Environmental Considerations
Shade trees can make shared public spaces more accessible for children and seniors, promote physical activity, improve air quality, and also help to offset urban heat.3 Investing in Green Infrastructure provides not only environmental benefits, but also community benefits through nature programs and day camps for children.3
Public spaces like parks are linked to increased connection between older adults and children as well as increased walking.126 Public spaces that also provide tree canopy or access to bodies of water, have been linked with higher intergenerational interactions while also providing environmental benefits.126
 
Economic recovery

Considerations

COVID-19 has greatly impacted employment opportunities, highlighting the importance of providing equal employment opportunities for all ages (and abilities) during pandemic recovery.129 Equal opportunity for employment for all ages means ensuring everyone's basic needs are met so they can fully participate in society both socially and economically.130

Community support to provide seniors with paid employment and volunteer opportunities can contribute to the local economy 24 as can employment for youth and others through children's day camps.3
Pandemic Recovery Considerations
Large open public and private spaces allow for Intergenerational interaction while minimizing viral transmission as we work towards COVID-19 recovery. Intergenerational programs, delivered virtually or in-person, can be used to address individual, family, and community needs for social interaction.128 Building play spaces for children and families serves as an environmental enhancement that promotes social interactions and connectedness between different age groups.131
The physical environment plays an important role in the social and emotional development of youth.132 The historical exclusion of adolescents and youth from public landscapes has restricted their freedom to participate in social gatherings and also generated distrust between the public and adolescents, negatively impacting youth's feelings of connection and belonging to their community.132 It is important to build public and private spaces that are inclusive to adolescents and youth, which allow for social interaction without restrictions and barriers (e.g., strict rules or adult supervision), especially when school closures are in effect.131,132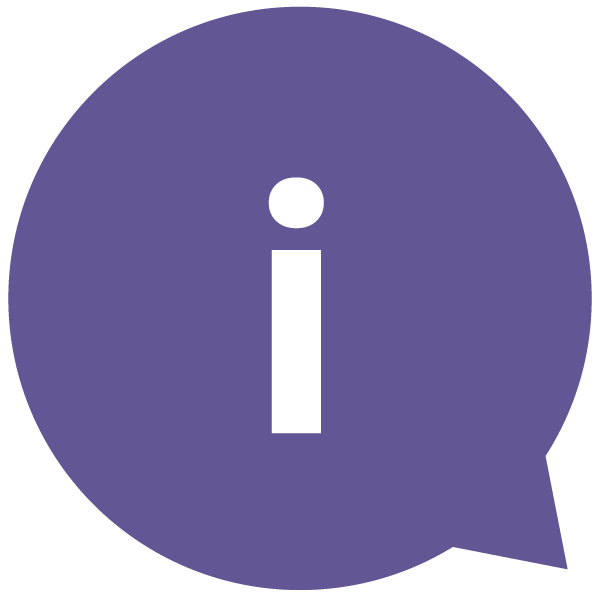 Did you know?
Alberta is one of ten provinces promoting age-friendly community initiatives, using the Public Health Agency of Canada's Pan-Canadian Age-Friendly Communities Milestones.133 The Alberta government has developed a step-by-step guide to support the mobilization of age-friendly initiatives in communities, and is acknowledging community efforts with an Age-Friendly Alberta Recognition Award.134
Key child- and age-friendliness Considerations for: